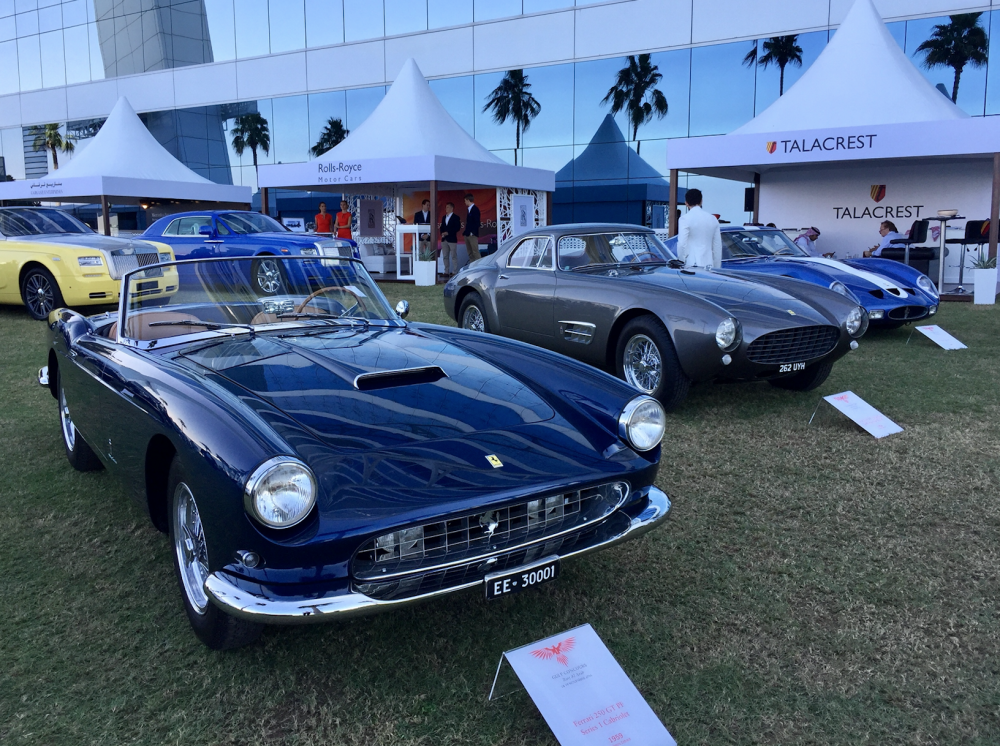 We were proud to be in attendance at the Gulf Concours from November. Both Mark Lyon and James Crossland joined Talacrest throughout this impressive event.
GTO Engineering worked on all three of the Talacrest cars, including the exceptionally rare 250 GTO with a value estimated at c.£40 million.
Another of the cars being displayed by Talacrest, 250 GT Competizione Speciale, went on to win the 'Best Gulf Classic'. A great outome for Talacrest and a credit to the efforts, skill and expertise of our workshop team for their work on this phenomenal car.